I haven't got any grandchildren yet, though at the age of 55 I could have had them by now. But 3 years ago, my youngest child Jennifer bought a puppy called Azura or Zuri for short. So when Jennifer left to go and study her apprenticeship at Hubbards Hall farm in England, training with horses, she could take her horse Mona, but not her dog. We became baby sitters for Zuri,  half malamute half Husky.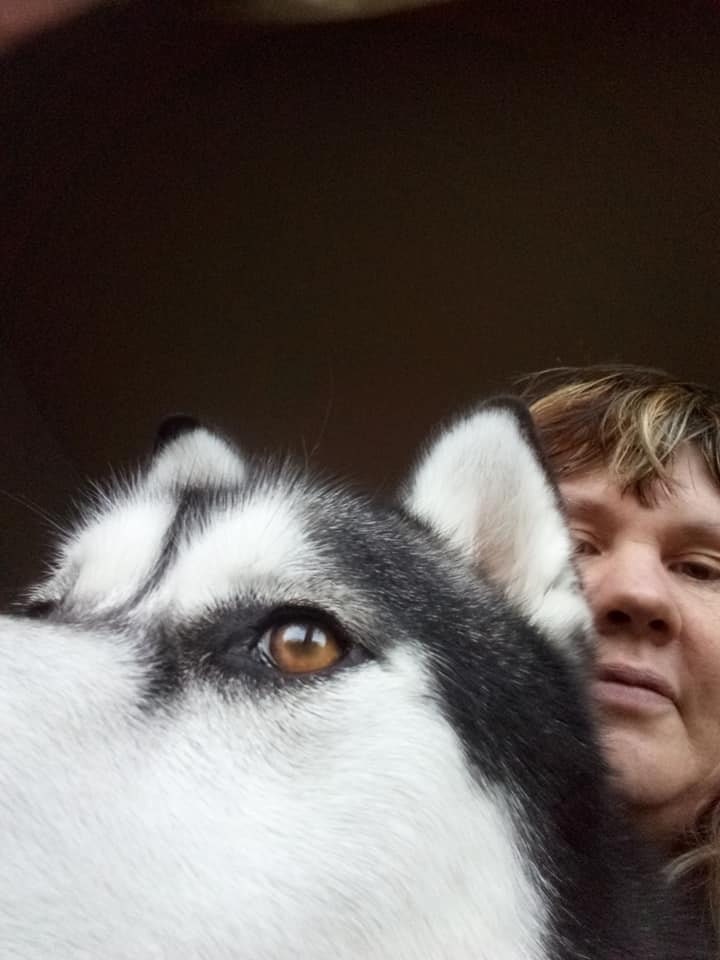 Zuri gets on well with Archie my husband and myself, and we like to spend a lot of time with her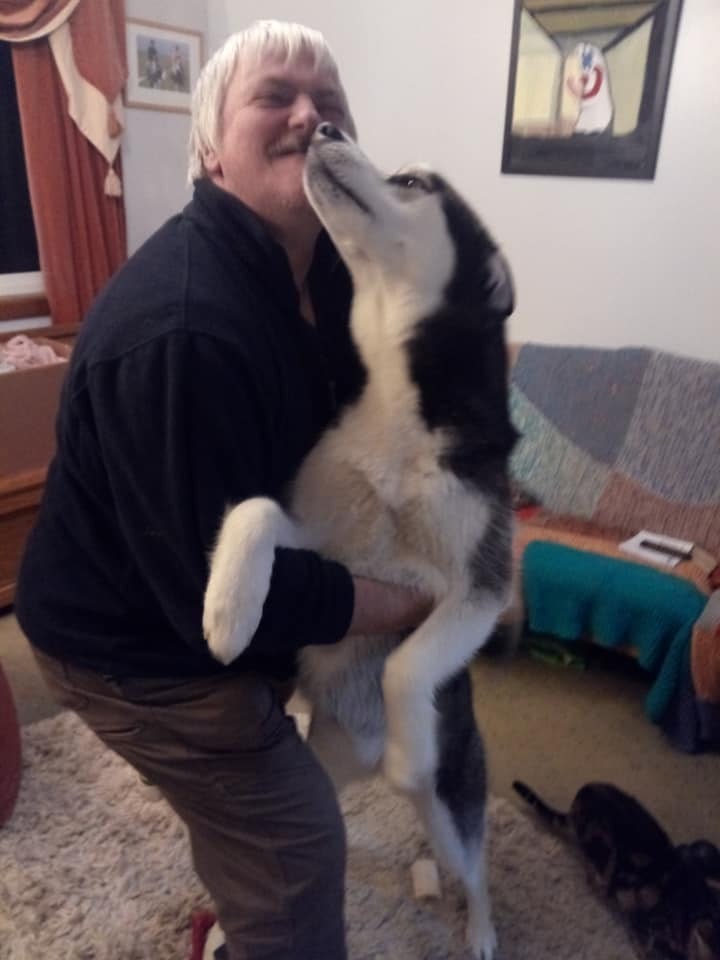 Jennifer really misses Zuri, but has Mona her horse to keep her company.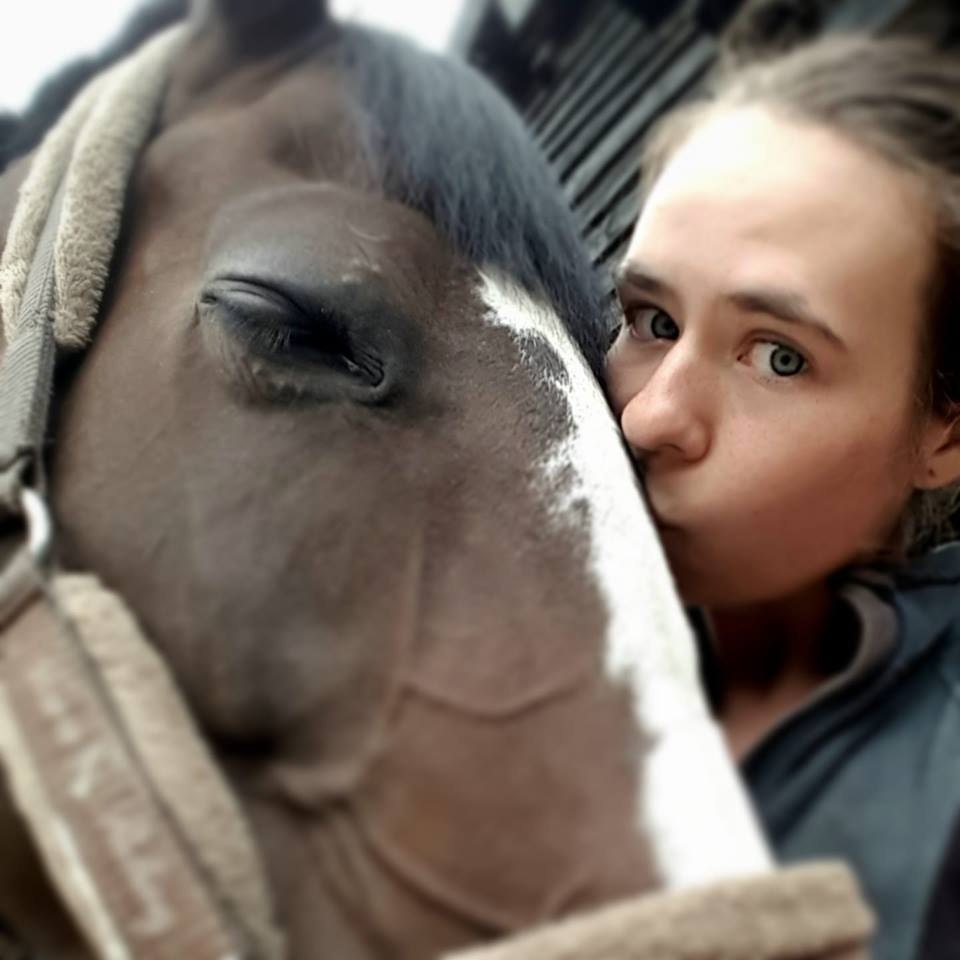 when she comes home though, you can tell who Zuri's owner is, as she gets so excited!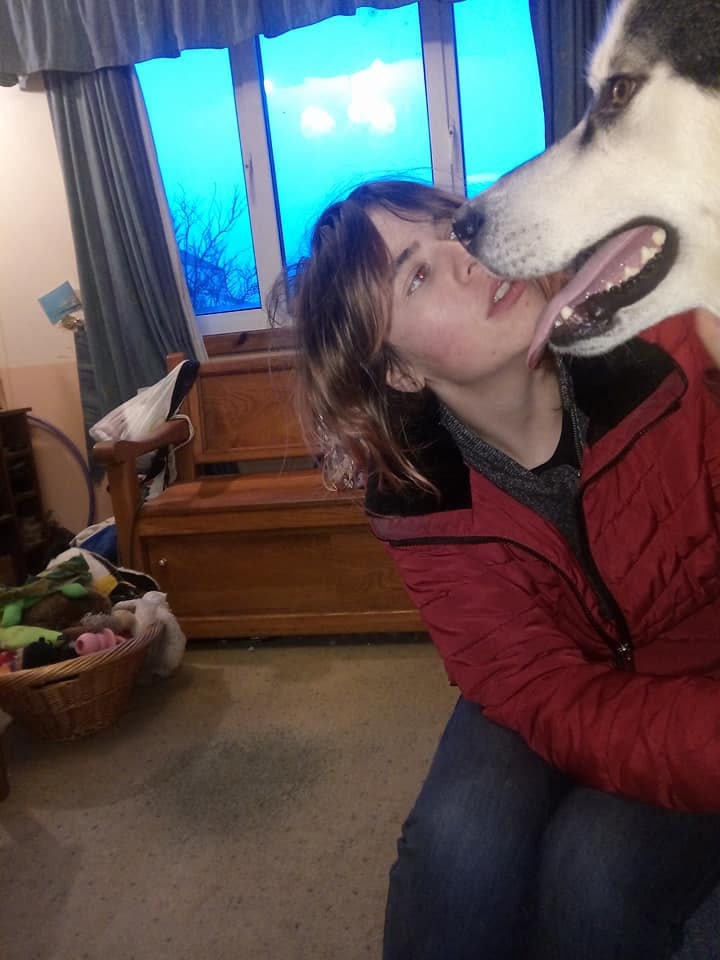 Jennifer tries to ride Mona every day, and I try to play with Zuri or take her for walks every day. Zuri likes to watch me making my jewellery; she likes to watch me eating my dinner. She also likes some of the programs I watch, especially on national geographic channel, with the animals. so far only now and again she has howled and we get very excited when she does. The whole family can be heard pretending to howl trying to encourage her. I suppose its a good thing really for the neighbours sake. 
It took us three years to get Zuri to sleep upstairs with us, but she is quite happy to go up to bed now and sometimes does not want to get up.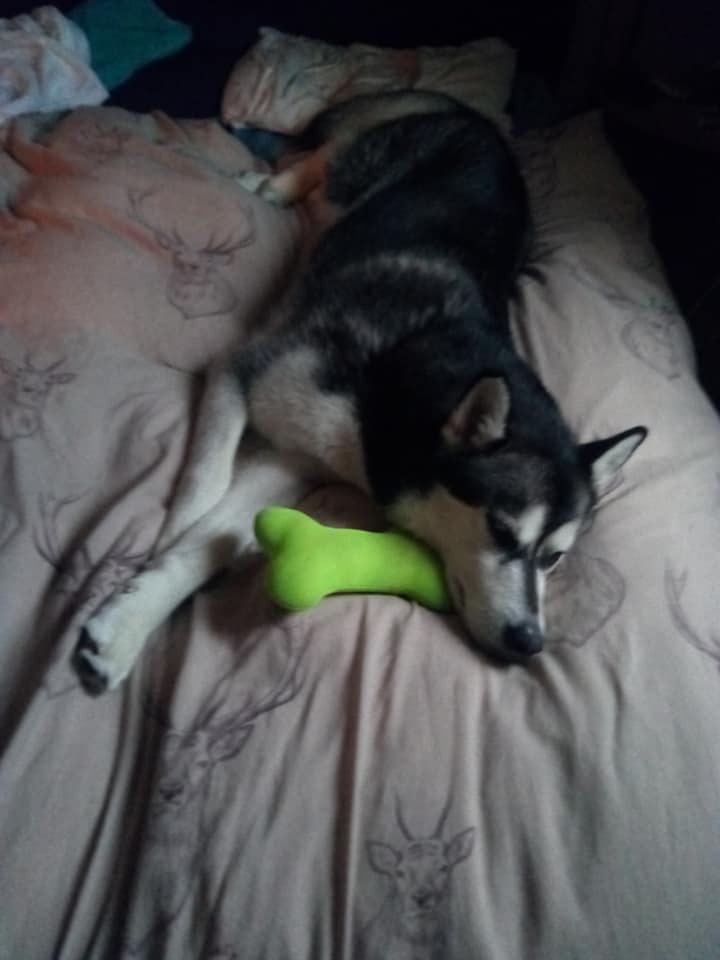 So far, this blog has been all about our dog, but, as promised: I would like to tell you all why I like to use Thai Karen fine silver in my jewellery designs. When I first heard of Thai Karen silver, I was drawn to it because of how good it looks. It is very shiny, and silky, and is usually printed beautifully with small designs such as flowers.
This can be seen in my bloodstone Thai karen bead bracelet below: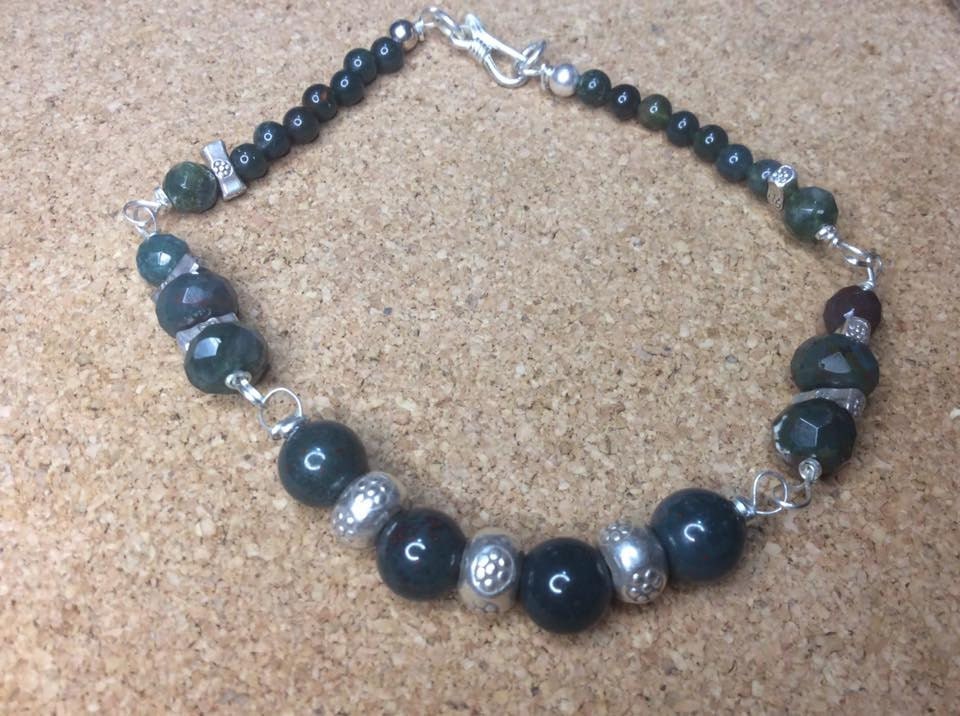 It doesn't tarnish as much as most sterling silver as it has a higher silver content (999 silver as opposed to sterling which is 925 silver) 
It is all hand made and really beautiful as seen here in my design with a Thai Karen silver orchid, fire opal and lapis lazuli which has a silk ribbon to hold it in with: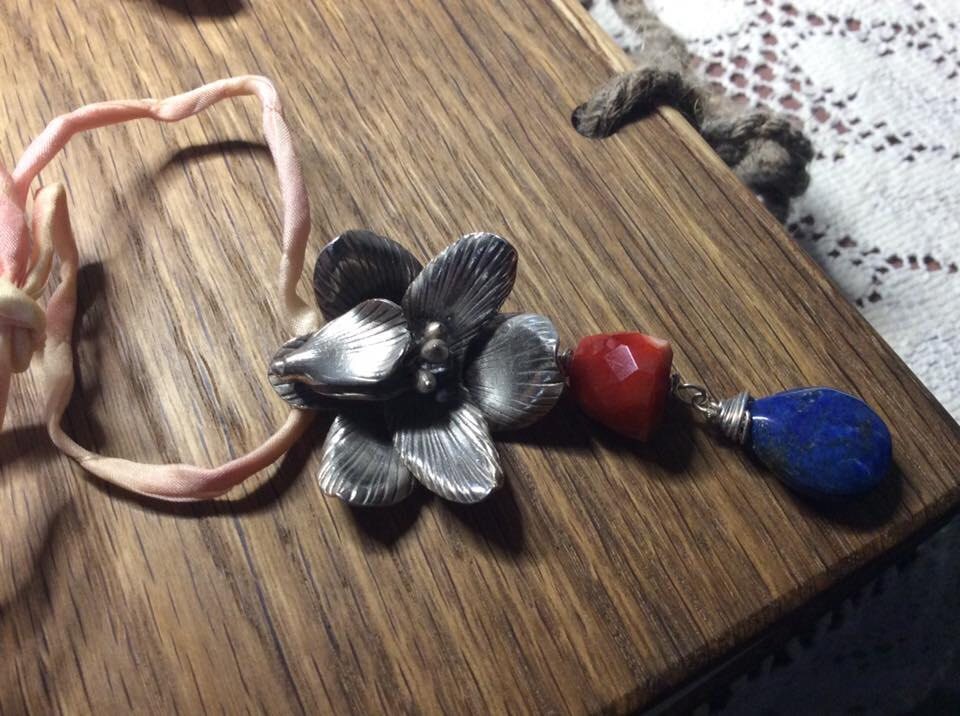 When I found Thai karen silver,  I started researching where it was made and how it started. The Thai Karen hill tribes started making silver as a positive alternative to producing illicit crops or environmentally destructive agriculture. Buying from them helps to fund education programs, the building of schools, and training facilities for villagers. It reduces their dependence on the production of illegal drugs as means of an income as well as their migration to the city in search of work. 
All these are more good reasons to buy the silver. 
This is one of my turquoise Thai Karen Silver chain necklaces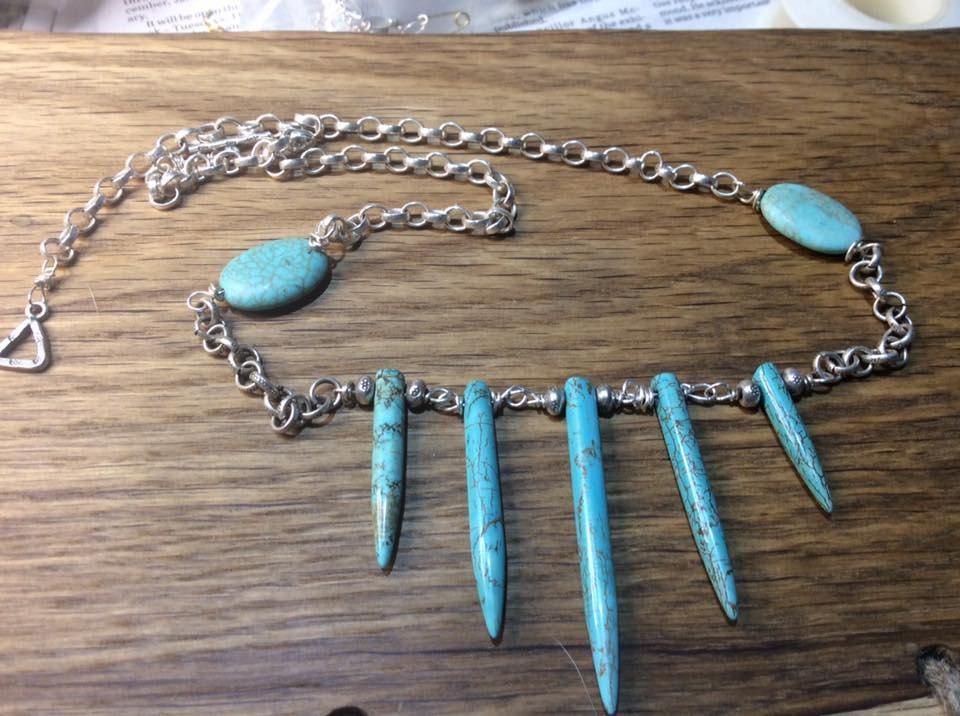 Thai Karen silver pink peruvian opal earrings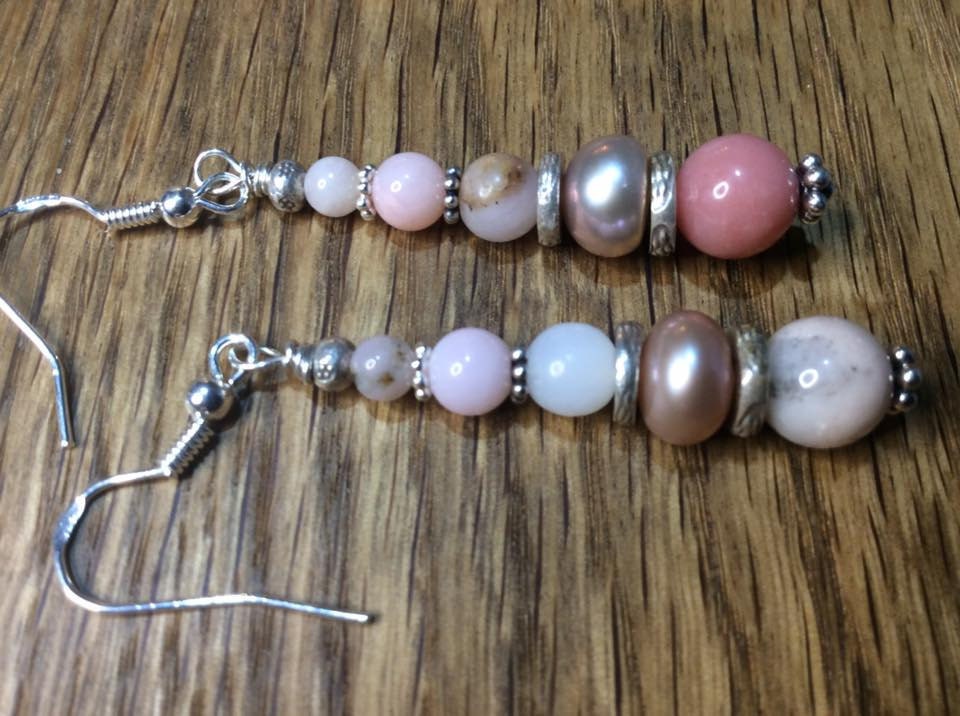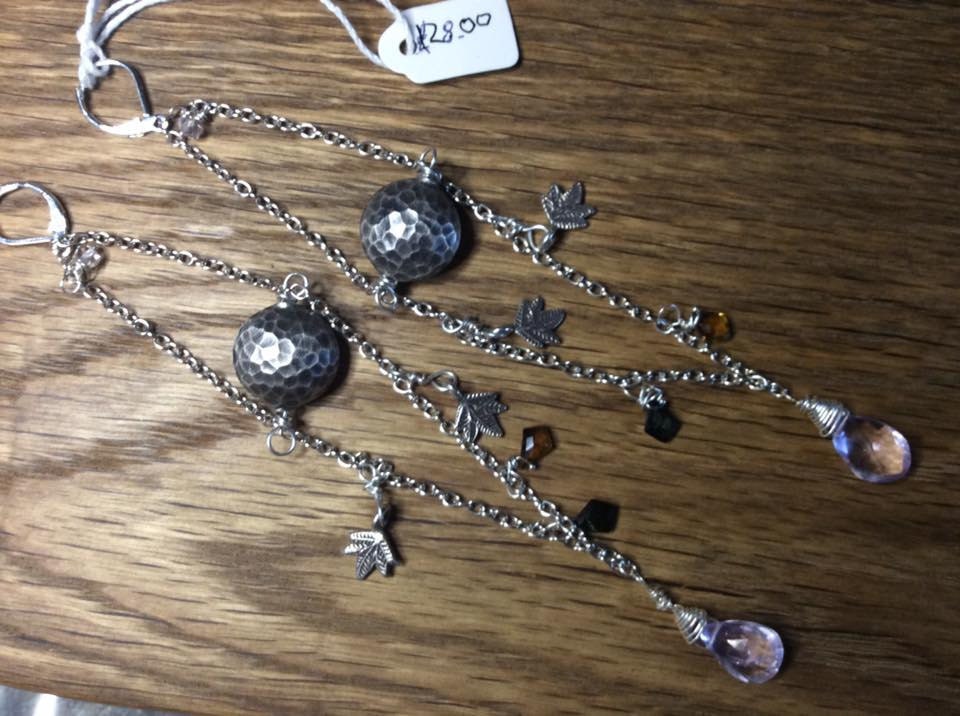 and my gemstone leaf Thai karen silver earrings