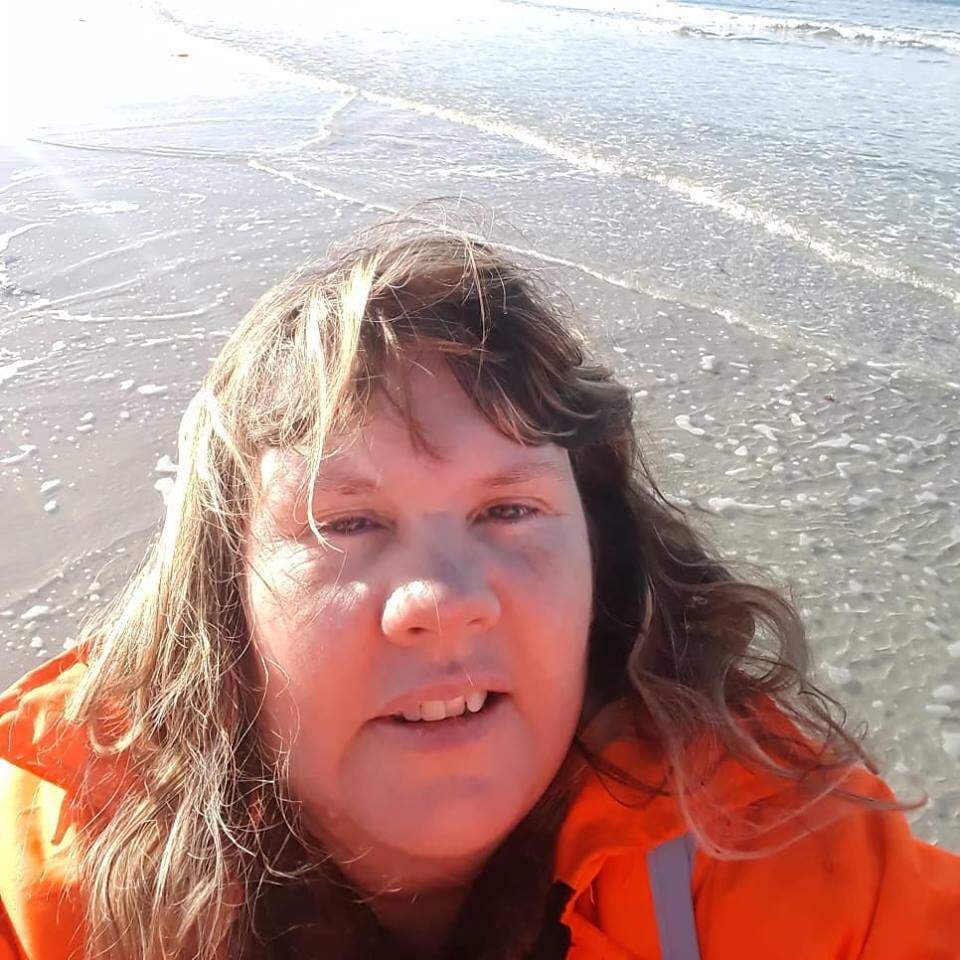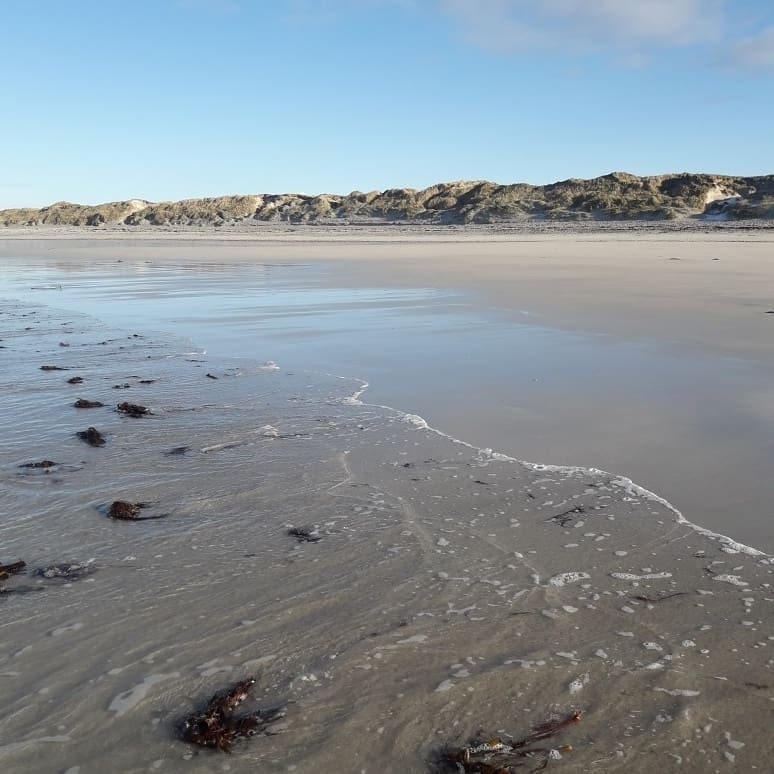 I was in the process of making a new necklace yesterday. I had had a bad day, the day before and I was feeling very down. It was supposed to be a very busy day, as Saturdays usually are, but by chance I ended up with a few hours to myself. I was going to go home and wallow, sitting on my bed and eating chocolate, binge watching Netflix. But one of my good friends suggested that I stay in the sunshine instead. For the last few weeks we had had some rain and winds, followed by a week of frost and sleety snow, and although the ground was covered in ice still, the day was very sunny.  Normally if there are strong winds or too much ice, I cannot walk much, as I have meniers or labyrinthitis which make me fall over if I am not careful as it affects my balance. Most of the frost had gone now though, so I took up the challenge, and went to one of my favourite beaches, which is local to me.  It was really stunning, and I was on my own there. I slowly started to feel a bit better, but not yet enough to go home and start creating.  I needed company and more "me" time. After a few hours of work, I met up with some friends and we had a night out in "Charlie's Bistro" for a curry-oke night. The food was outstanding, and the singing was a mix of very good, and deliberately funny! Here is a link to the place: https://charlies-hebridean-bistro.business.site/  Being with good friends and having "me" time are good medicine. So then, in between work, I now had inspiration, and started masking this ruby and blue Peruvian gold vermeil necklace. I had previously made one similar for my mother, and I liked the colour combination.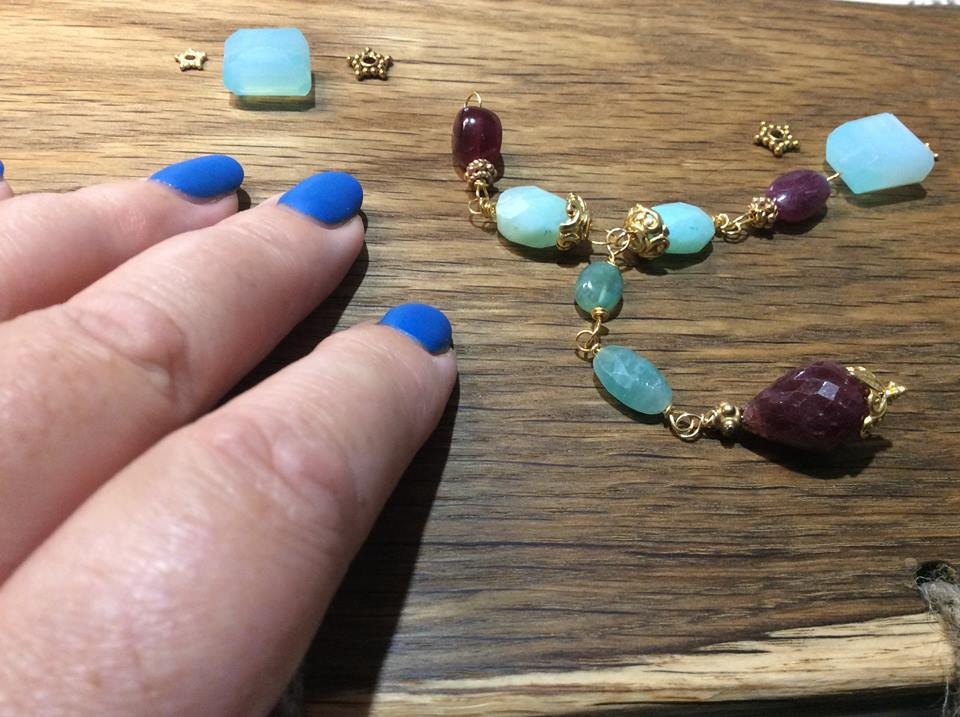 and now the finished necklace: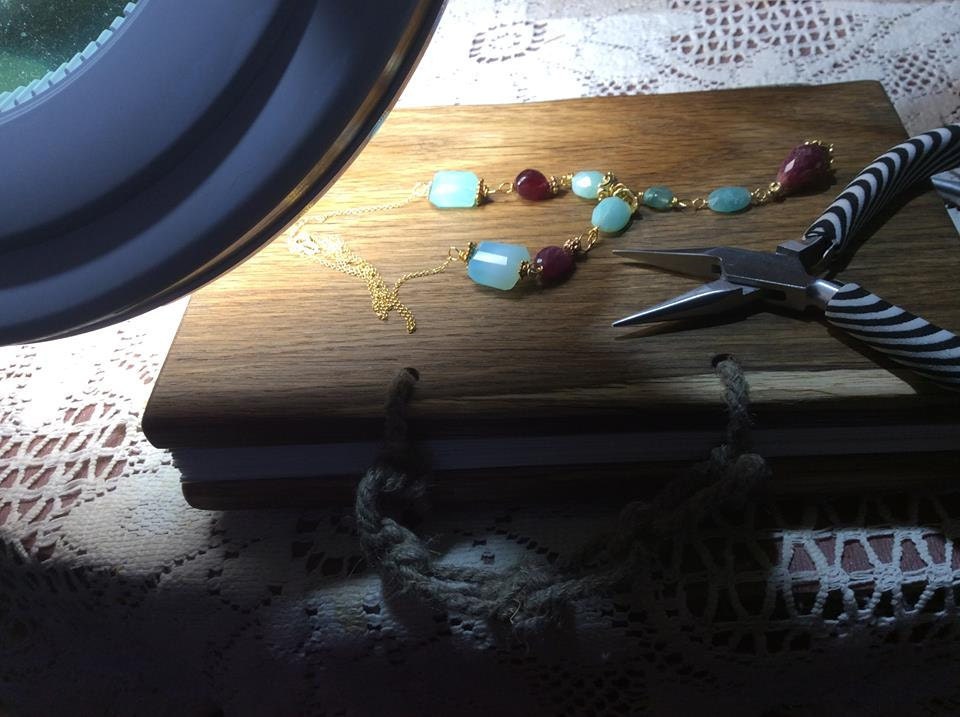 This one will be in my shop soon.