I have bought my tickets for our local music festival. people travel from all over to come to this, so I am really excited.
 Last year was my first time of going to it, and I was a bit worried about the crowds of people. But the space is so well designed that I need not have worried. There were some amazing bands, including a Bob Marley tribute band, and a Fleetwood Mac tribute band and our local bands too. I went with some good friends, and we were right up at the front hanging on to the rail!
If you want to join me at the festival, you ought to buy your tickets very soon, as there are not many left.
I have been looking back on some of my art preformances, as I want to start doing some more soon.  Here is another one of me as a deer. This one was in an exhibition in Edinburgh at the RSA, as my work was chosen at my degree show, which was a great opportunity.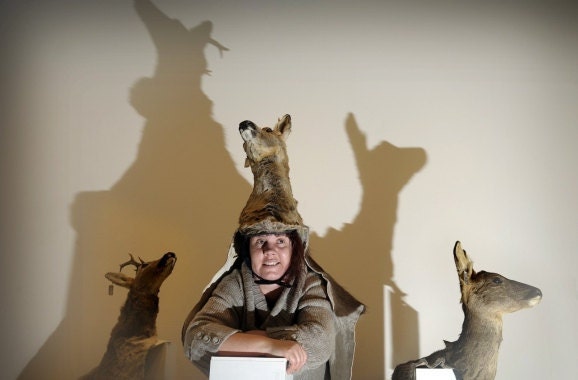 This place where we live is so beautiful. You can go riding on the beach or the roads, with the uist community riding school:
This is me on my own pony Thorn,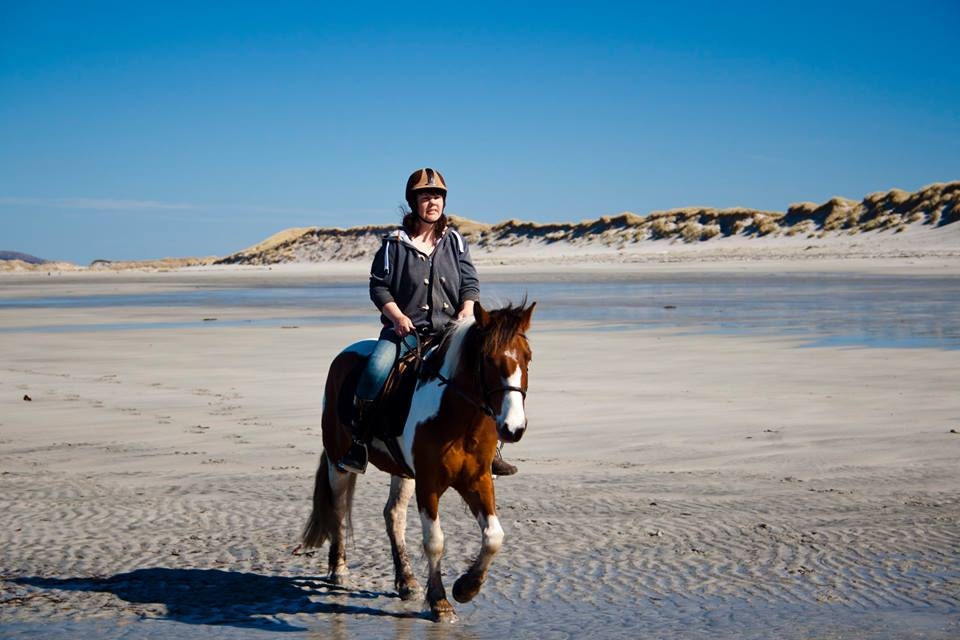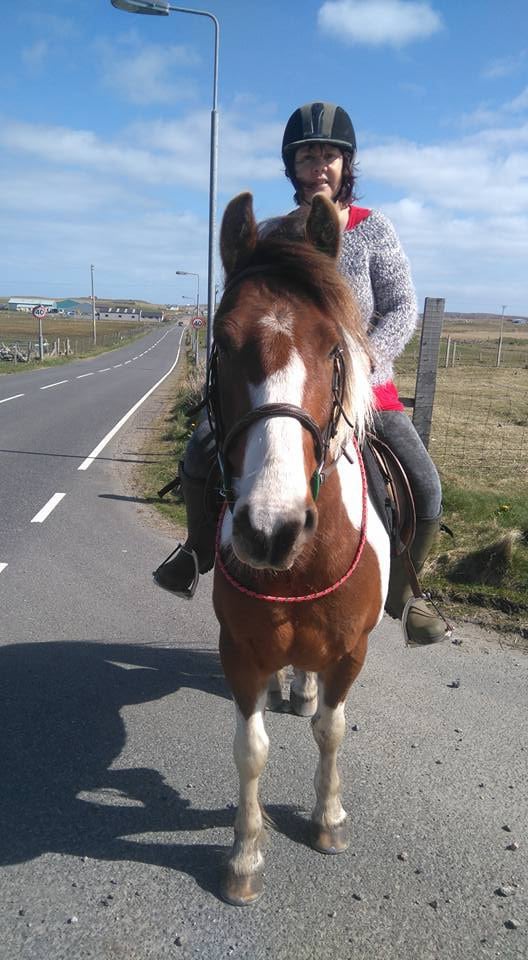 Also this week to celebrate my 56th birthday, I designed a new set of ruby and blue peruvian opal jewellery. A necklace, a bracelet and some earrings.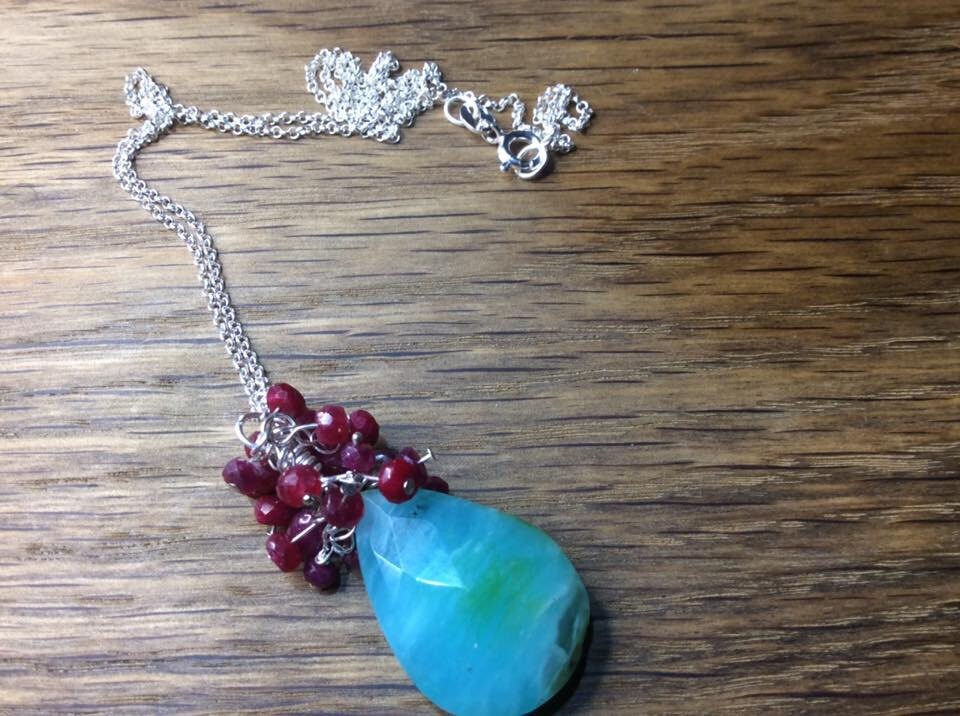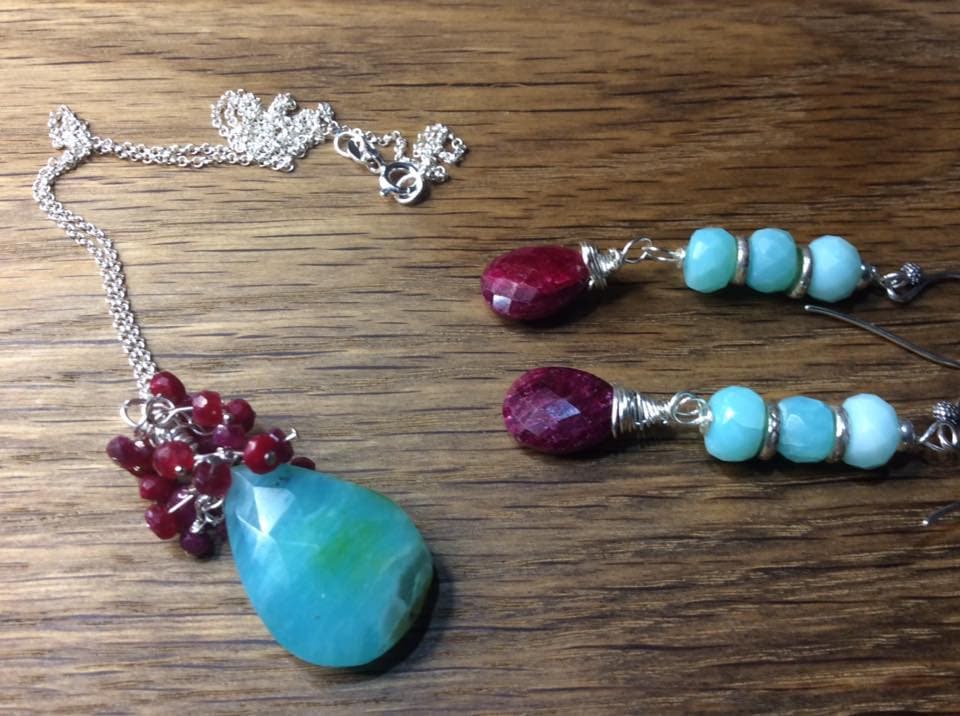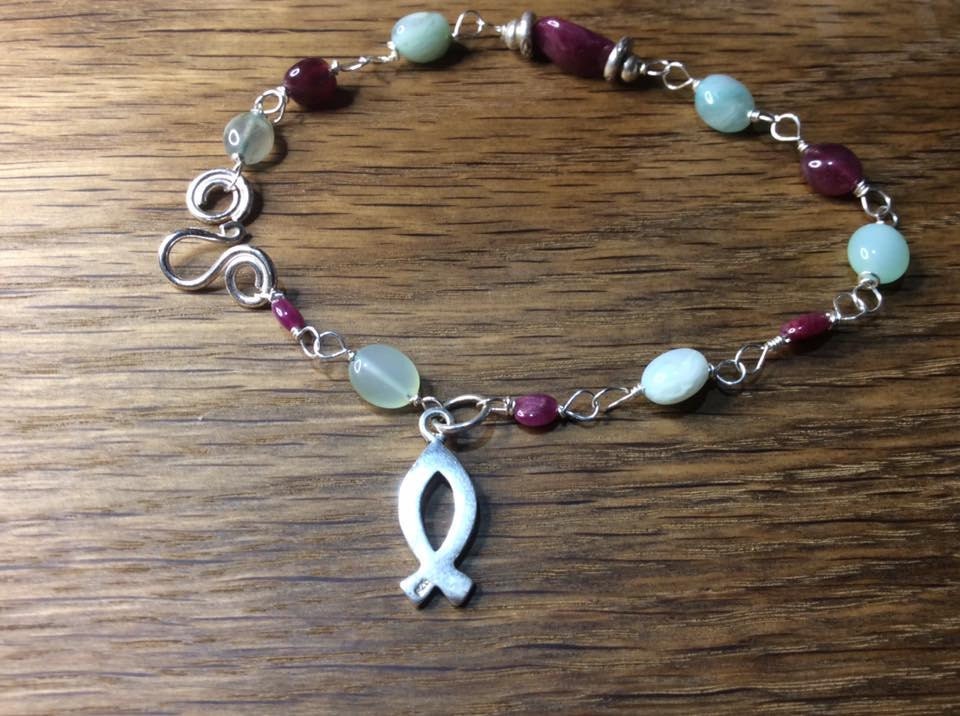 These are for sale locally, but let me know if you are interested in something similar.