I now have some of my Gemstone jewellery designs in a local shop, the puffin crafts studio, in Benbecula, Scotland.
here is a write up about the shop from the Heb news: 
"Puffin Studio is top lure for customers
 In 2015, Susan and Austen Dancey brought Benbecula's old Post Office  building back to life, transforming the well-known premises at Creagorry  into Puffin Studio Crafts gift shop and gallery. And since opening its doors in November 2015, the 'new shop' has  proved a hit with both the local community and visitors to the isles. "We had a lot of support locally when we were refurbishing and we  feel like we've been well accepted and we're getting a lot of the local  community coming in, they like the product lines that we carry," said  Austen. In its light and fresh new home, Puffin Studio Crafts offers original  artworks and hand-made crafts from 25 producers based in the Uists and  from the Isle of Skye – from knitwear and yarns supplied by Berneray's  Birlinn Yarn, wood turned bowls and wrought iron candle holders, to  fabric wall-hanging trophy heads, candles, yarns, gift box sets and a  wide range of greetings cards, gift wrappings and accessories. Susan creates a huge range of Harris Tweed products at Puffin Studio  Crafts – tweed covered hip-flasks, bookmarks, cushions and cuff-links to  name but a few – and original artworks from a number of island-based  artists – from traditional paintings to works made with seaweed – are on  sale. 
Puffin Studio Crafts is open Monday-Friday, 10.30am to 4.30pm, and on  Saturdays, 10.30am to 5.30pm. Find out more and keep up to date with  new products and ranges at the Puffin Studio Crafts Facebook page." 
Here is a photo of some of my designs on display in the shop.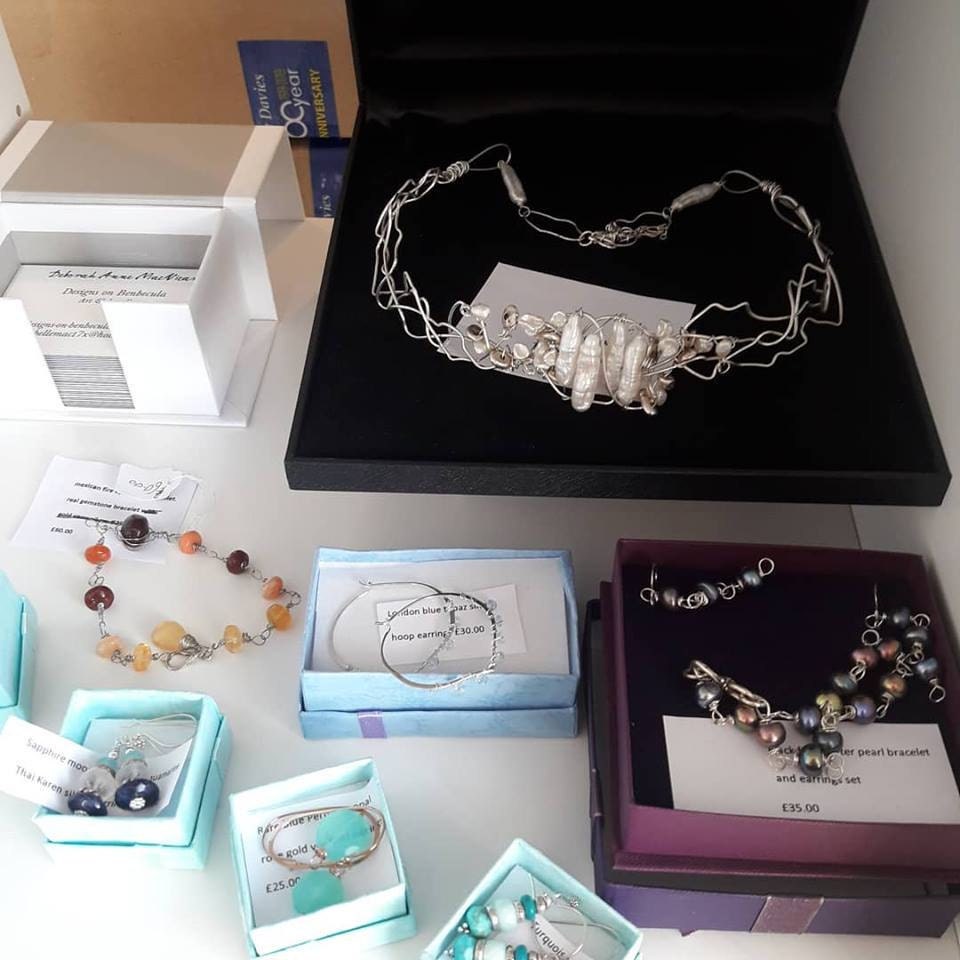 A few of the items used to be on my website but I took them out to put them in the shop:
           1) Green gemstone charm bracelet: Chrysoprase, Tsavorite Garnet, onyx, prehenite, peridot, idocrase, green gemstone gold vermeil bracelet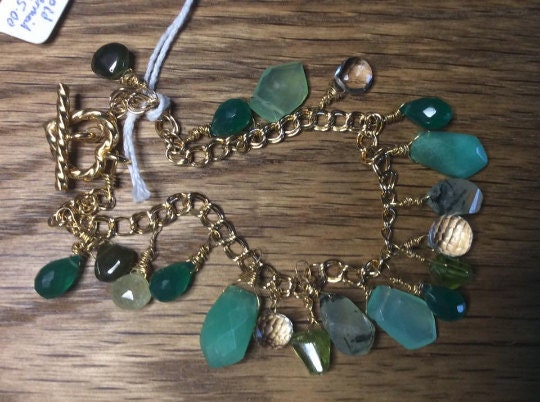 2) Mexican fire opal silver bracelet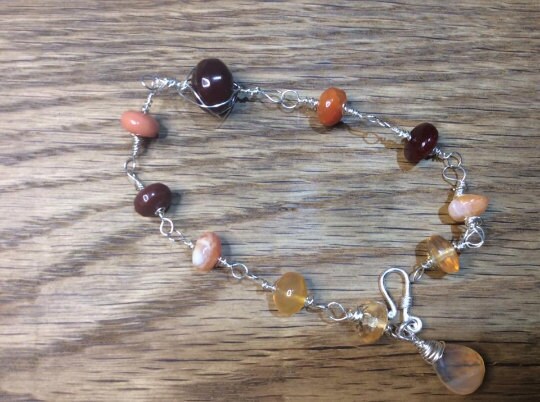 3) Gemstone wire wrap silver bracelet.
this bracelet is entered into the monthly cookson gold competition at the moment.
Cookson Gold Made  with silver wire and gemstones from around the world, this bracelet has  Amethysts, iolite, chalcedony, moonstone, ruby and other gemstones wire  wrapped with fine silver onto a silver bracelet.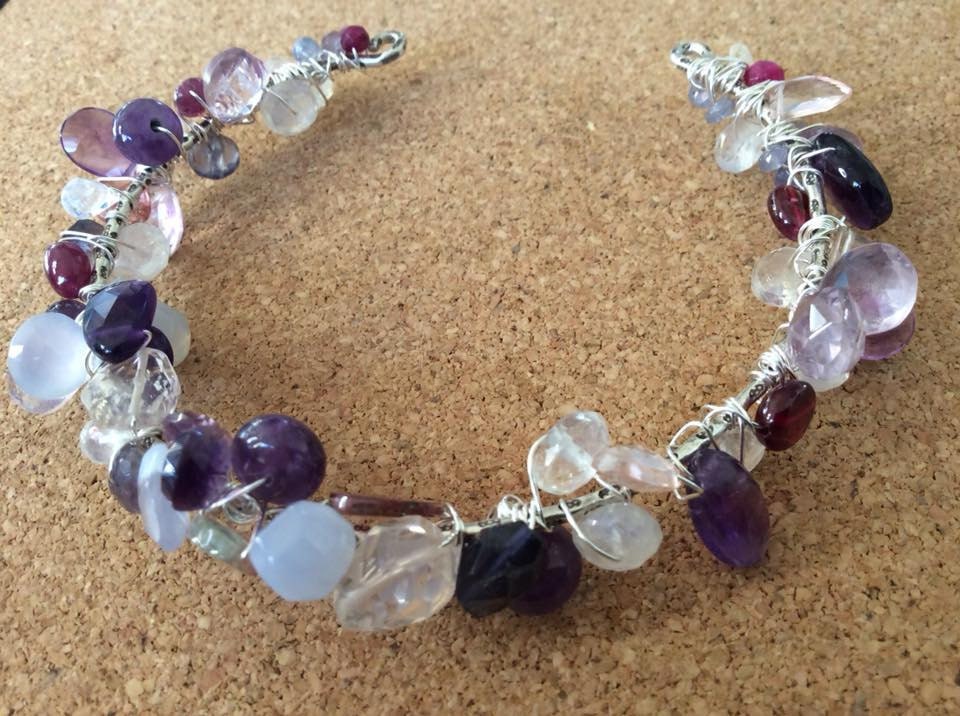 All the other items were made specially for going into the shop.
I can make similar items if you are interested. Please contact me if you are. 
 It was my birthday on 9th March and to celebrate, I decided to raise some money for a charity.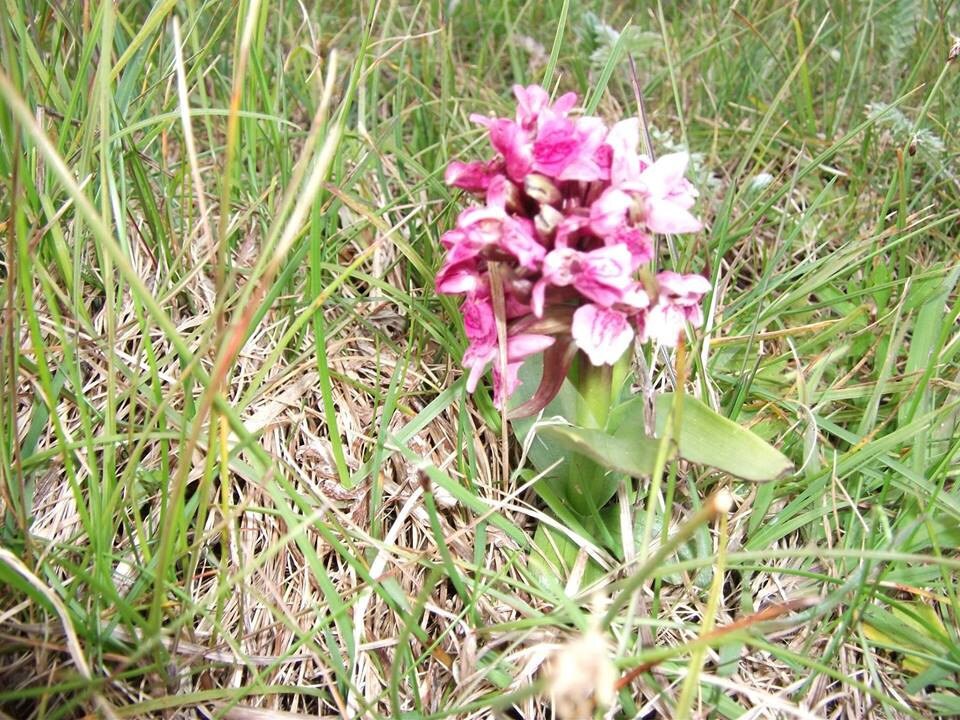 here is the photo I used for it, which is a local wild orchid in pink. lots of peole helped me raise funds for the charity as you can see below:
Deborah's birthday fundraiser for
               Dementia UK
Fundraiser has ended £181.00 raised. You reached your fundraising goal. Congratulations!
This saturday the 16th is our wedding anniversary. we have been married since I was 21 years old. Our wedding was in Oban in 1984. 
so tonight we are going out for another lovely meal at Charlies Bistro again...