Zuri's hair is being spun for a hat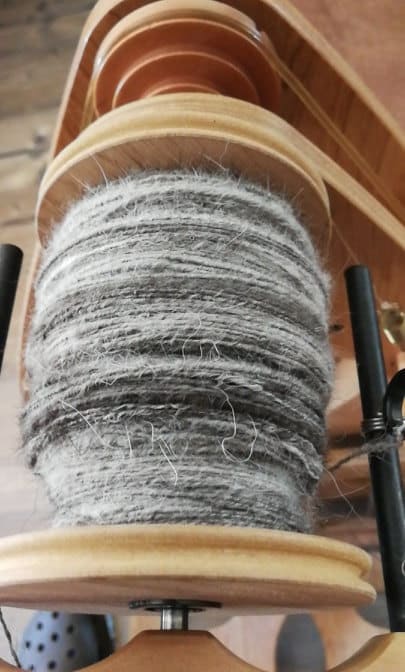 I have been saving her hair after she was groomed in july last year and also last week, as well as all that I brushed off of her myself: I sent it to Marjan Reijnders from the Nedderlands and she has painstakingly spun the pure dogs wool, and knitted it beautifully into hats for us.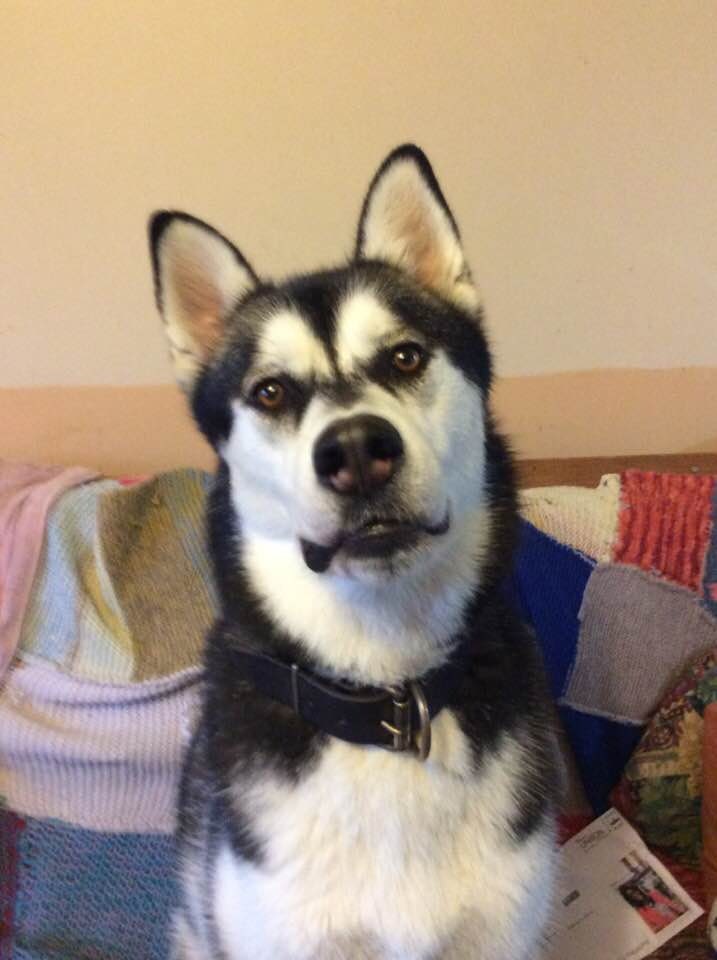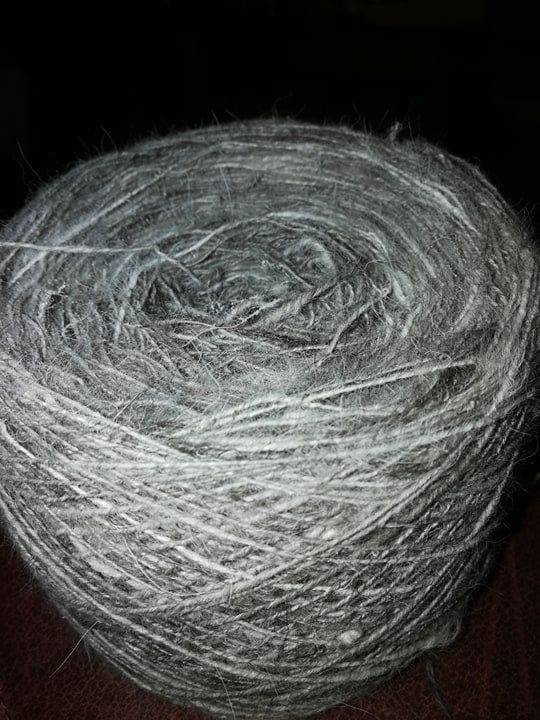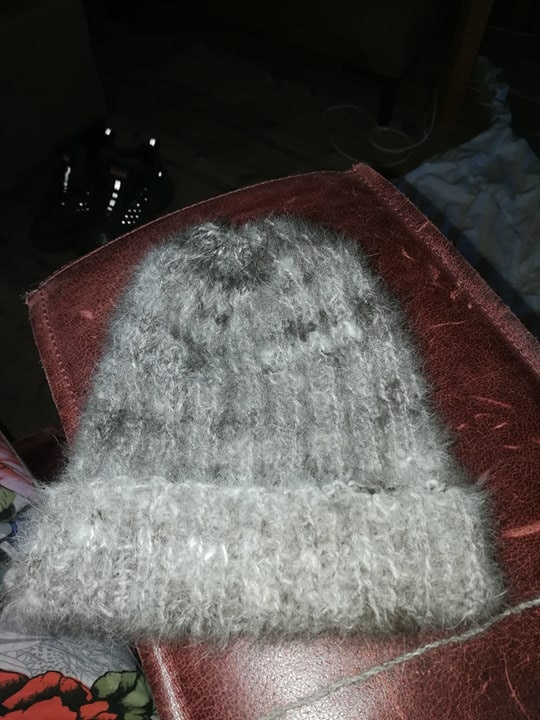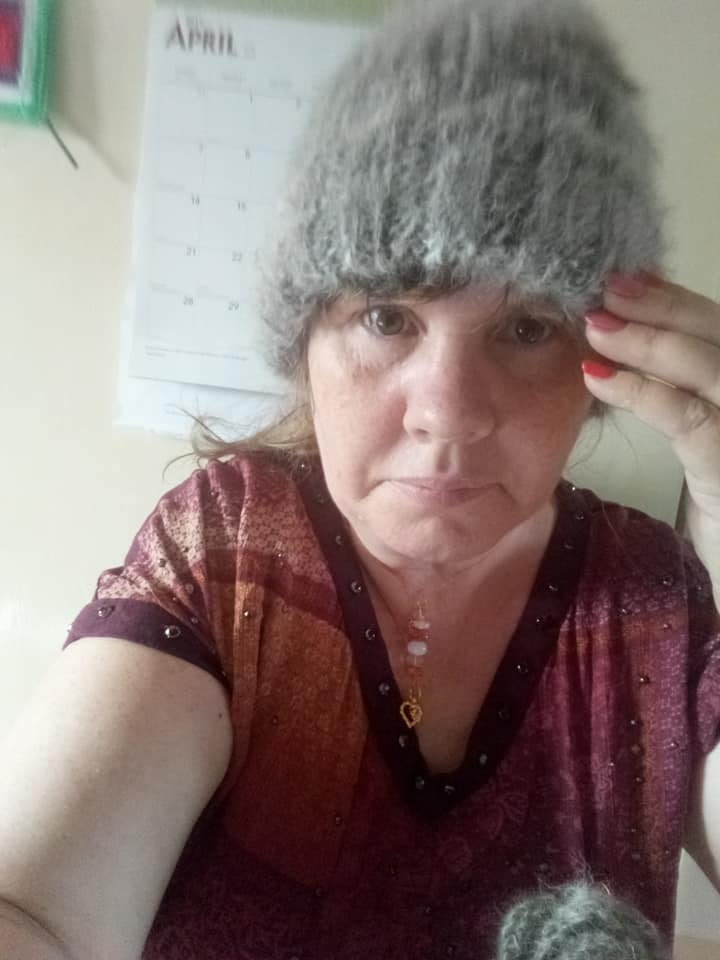 here I am wearing the hat just to show you how beautiful it is. I also wearing my latest necklace made with fire opals and gold vermeil, and Thai karen gold vermeil bell and heart charms. This one, along with a few others will be for sale locally on thursday in carinish hall for an art on the map craft drop in hub.