In 1980, a bear called Hercules was in Benbecula, Uist with his owners making a TV commercial for toilet paper. He escaped, and went missing in the moors, and everyone was worried that he would kill and eat sheep or other local animals. The children were not allowed to go out alone either. But he was found safe but a lot thinner in North Uist. and shot with tranquilizer gun and caught in a net with a helicopter. He had not eaten anything for 3 weeks. He lost 15 stone and was covered in ticks. 
photo on blog is from Vintage postcards Western Isles
 Andy who was a wrestler had bought the bear for £50.00 from a zoo, and he had become part of the family. They wrestled together, and travelled the world in a bus.  After being safely taken back to the mainland, the bear lived a happy life, and died of natural causes at age 27.  He was buried in Andy's garden as the video shows, but because Langas woodland trust had commissioned a statue of him to be placed in the woods and had his story inside the small shed for everyone to see; when Andy moved house, he agreed to have Hercules re buried next to the statue, so he returned to Uist.   
As promised, here are a few more pictures of my new jewellery designs, which will be for sale during the summer this year locally.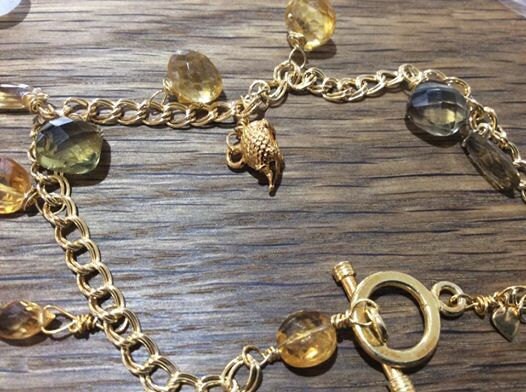 A gold vermeil bracelet with a hedgehog and citrine gemstones.
  Hedgehogs were introduced in 1974 to Uist. Some people say it was a teacher who brought them in to school to show the class and then let them go. others that it was in a misguided act of biological control of slugs and snails. As the numbers of hedgehogs spread across these islands, the populations of wading birds decreased so hedgehogs were blamed. There was an attempt to eradicate them, first by SNH in 2003 with a cull of hedgehogs, which in turn generated an enormous outcry from the public. Then Uist Hedgehog Rescue was set up. Locals were paid to collect hedgehogs, and some became very upset when they realised they had dropped them off with the ones culling them by mistake.  Fortunately, after some research into the behaviour of relocated hedgehogs, SNH decided to work with the rescuers and stopped killing them. Now there are questions as to the whole issue about them eating all the waders' eggs.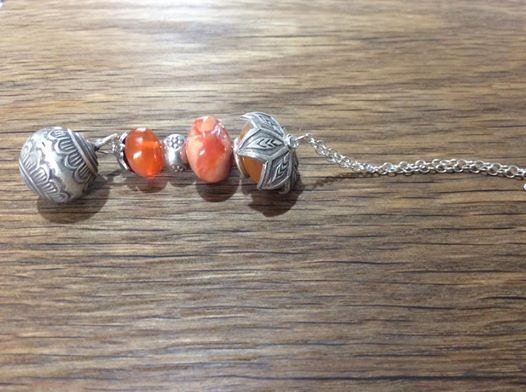 A pendant necklace made with Thai Karen Silver and Mexican fire opals. This has a bell, which I just love. They tinkle as you move.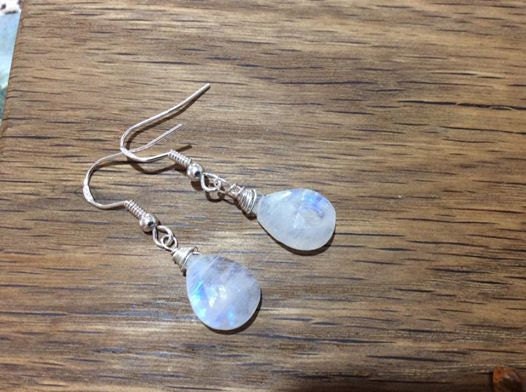 Simple silver rainbow moonstone earrings. These have blue fire in.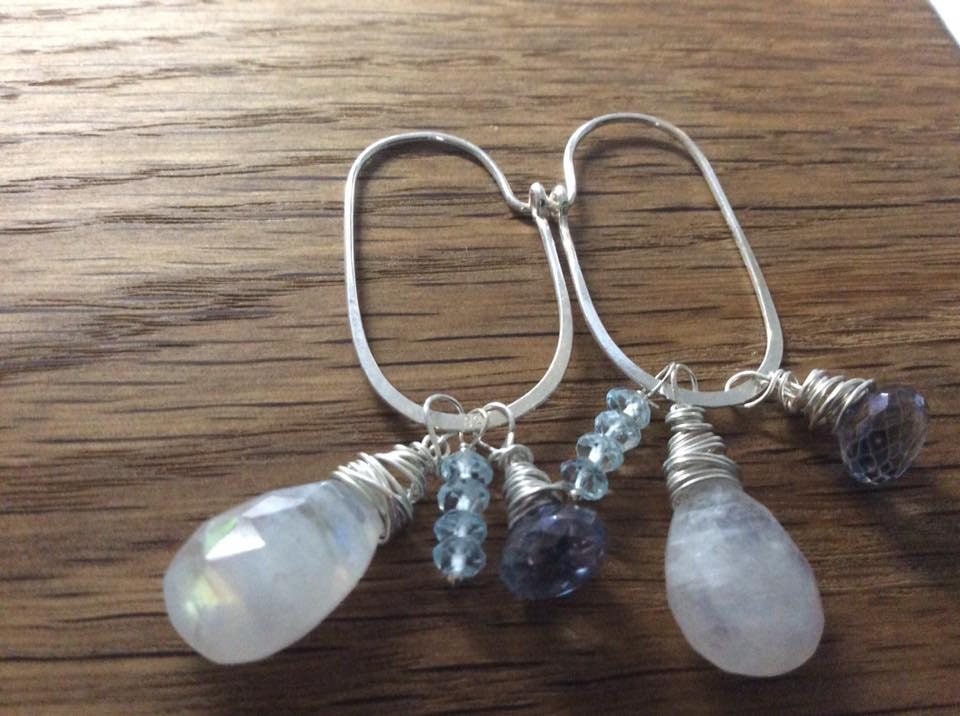 More moonstones, this time with mystic topaz onion briolettes, and tiny faceted blue topaz rondelles.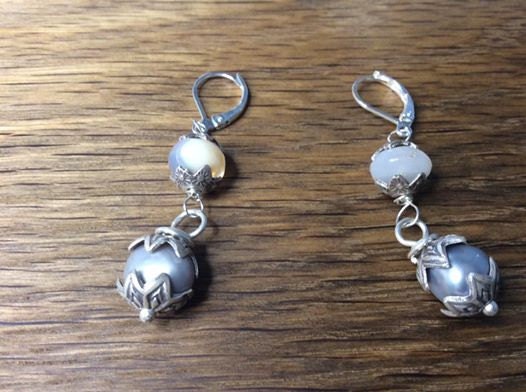 silver pearl and mexican fire opal earrings with moree Thai Karen silver.