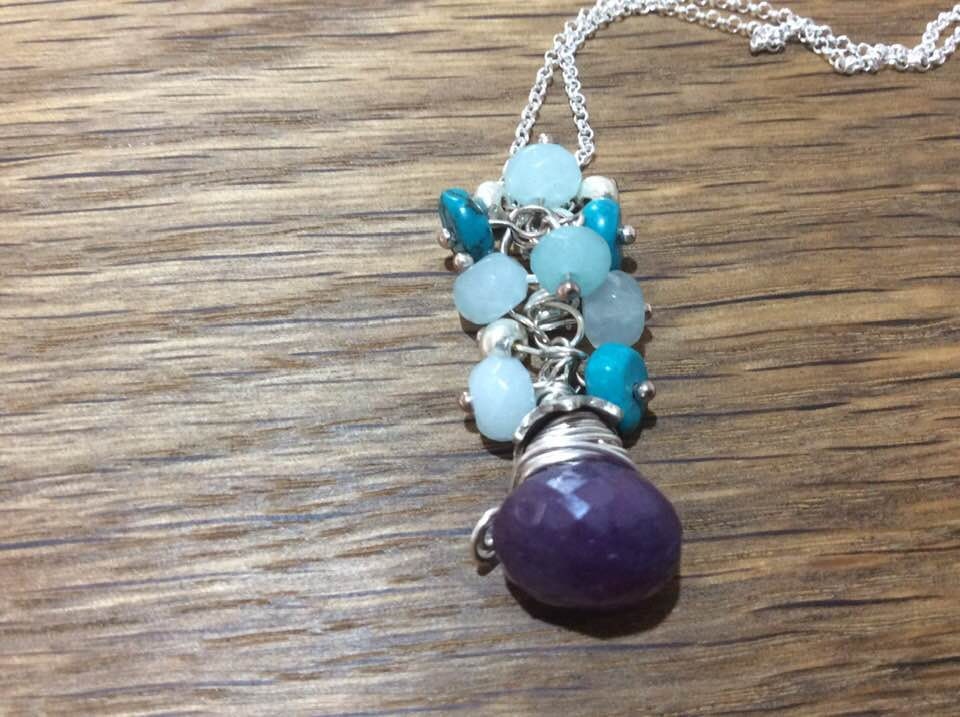 This is a rare undyed ruby, showing the pure natural colour of this fantastic Gemstone.
I put this picture up on instagram and its had 655 likes already, but one message in french saying that  one girl didnt think it was bery pretty, sorry.
  https://www.etsy.com/uk/listing/781509521/undyed-ruby-with-blue-peruvian-opals-and?ref=listing_published_alert  
I have now put it up for sale in my setsy shop and website for aprox £50.00  ($65) so someone will be very lucky if that grab it very soon.
  It is made with an undyed ruby with blue Peruvian opals and turquoise , aqua chalcedony and silver. On a sterling silver chain. 
Some of the silver is Thai Karen silver, which is 99.9 percent silver and is made by the Thai Karen hill tribes, who were given funds to buy silver and tools to make artisian beads instead of growing illegal drugs.
Talking of these kinds of things, some forms of hemp ca be very useful, such as for clothes and other materials, and CBD oil can be very good for pain relief and anxiety. I get mine for a place where all the profits go to help dogs, so Im happy with that idea. I have been taking CBD for a year now with no side effects and they really help me with my pain management. this in turn allows me to spend more time in my art studio and making more fantstic Gemstone jewellery.