Loch skipport is in South Uist, down a small road on the right hand side about 15 miles out of Benbecula. On this road there are a herd of small Shetland ponies.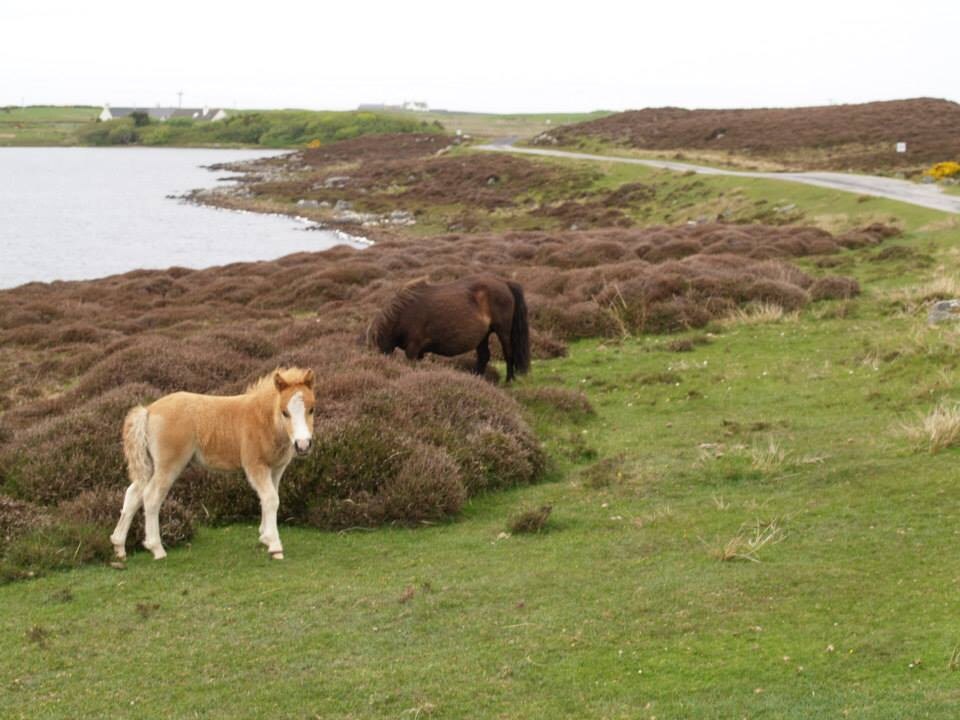 We always stop to feed and pet the ponies, so I take a bag of carrots with me.
Some of them get really greedy, and come up to any car that stops. They sometimes put their heads in car windows looking for food. If you do get out, they will follow you untill you get back in the car again.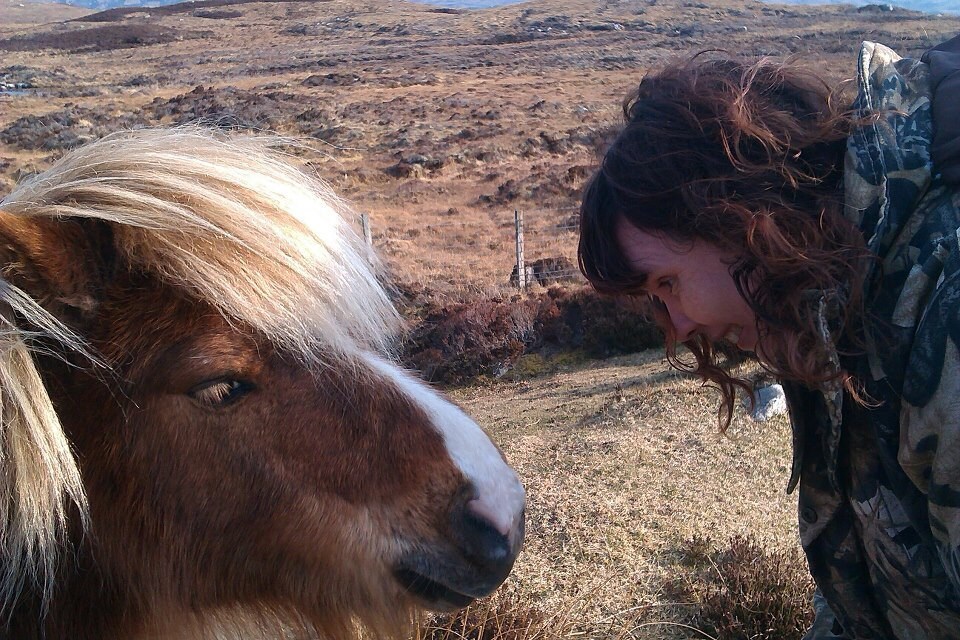 Looking into horses or ponies eyes and stroking them is very therapeutic. Horses look into your heart and can see the person that you really are. The ponies are not wild, they are owned and well fed and looked after. Just greedy! There are quite a few lochs along this road, one of which is Loch Drudibeg which is. a nature reserve.  There are also quite a few walks along here which are well worth going on. One of these walks is the one up nearby Hecla Mountain, which is 1988 ft (606 m). The views from the top are amazing.  
  At the end of this road is a 19th century herring dock, and where the ferry used to come in to the Uists. This is where I like to go sea fishing for Mackeral.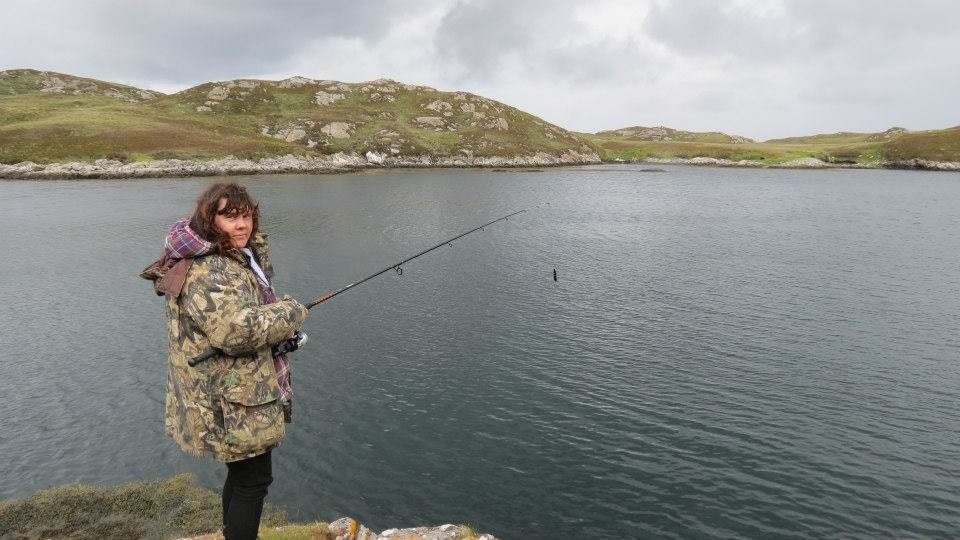 Going on daytrips like this gives me fresh air and exercise, and a sense of well being. It also inspires me to go home and start making jewellery. I have synaesthesia, which is a neurological condition which links all of my senses together , and I can sometimes hear or taste colours, for instance and this helps me I think, to be more creative. So when I get home from walking and fishing, I'm buzzing with ideas.   This bracelet that I have started to make will be gold Vermeil, and will have some greens and blues such as blue peruvian opals, and prasiolite green amethysts. I started making it a few months ago, but have put it away just now and will take it up again when I feel inspired again.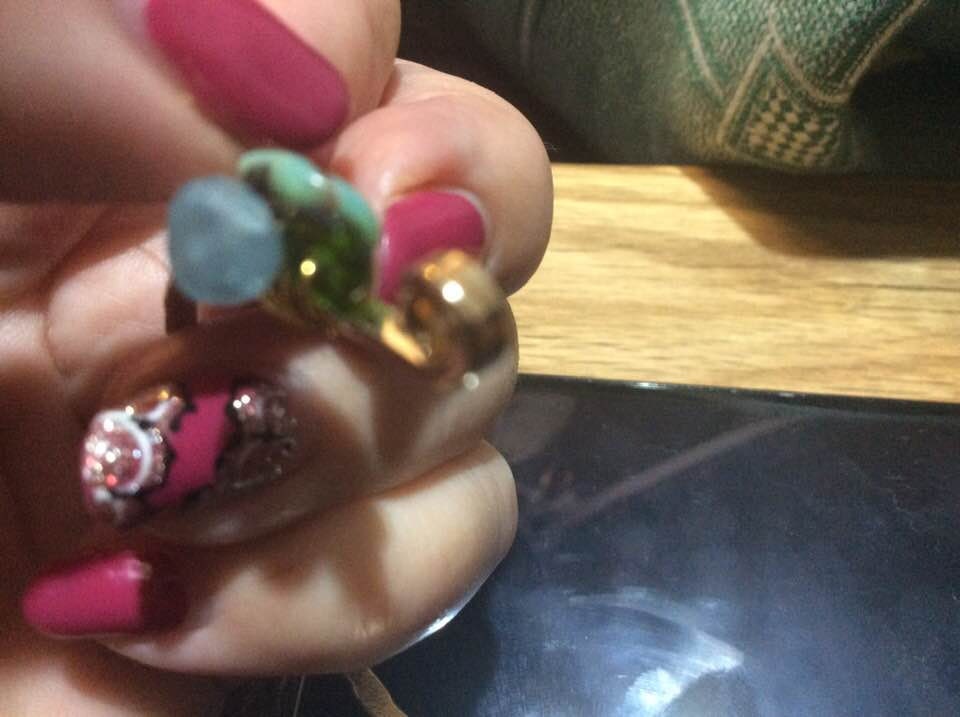 when I make a wire wrap bracelet, I will sit and choose all of my gemstones, carefully picking my colours, sizes and shapes very carefully. I cut some strands of silver or gold wire to match the bracelet that I'm using, and lay them out beside my gemstones. Using my jewellery tools, I start to thread a gemstone at a time onto the wire, and start to wrap it around the bracelet quite tightly, building it up as I go along.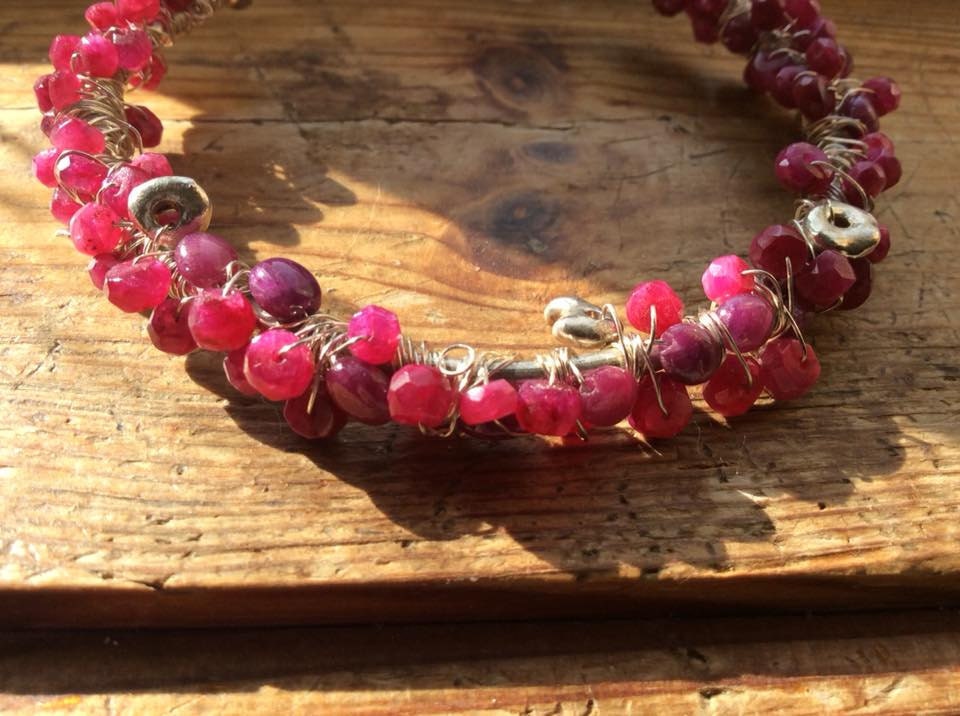 This bracelet is mainly Ruby with some small nuggets of Thai Karen Silver. The rubies are a mix of sizes and shapes. 
Please feel free to contact me if you are going to visit our islands or if you want me to make you a one off bracelet. There are some necklaces, earrings and bracelets in my website shop as well.